Cristiano Ronaldo recently reached a personal milestone as the 32 year old player scored twice during Portugal's 2018 FIFA World Cup Qualification match against Hungary which was played on March 25 and concluded in a 2-0 triumph for Portugal.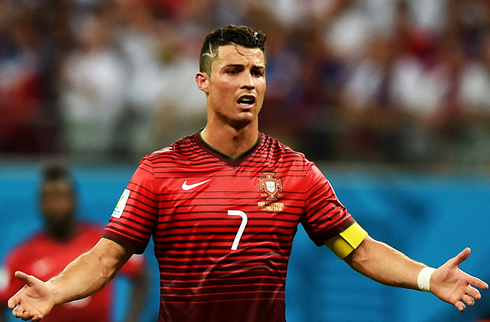 It was during this match that Cristiano Ronaldo reached his 70th goal for his national side.

Even though C.Ronaldo was able to find the back of the net on 2 occasions and mark his 70th goal, this is fairly irrelevant for the Portuguese player or at least this is what the star of Real Madrid said as he stated that he just wants to see Portugal qualify for the upcoming edition of the 2018 FIFA World Cup and help them in any way that he can.

"We started out timid. We were slow to react to their tactics, but everything changed with the first goal. The team played better, more confidently, and the goals came naturally. The team is good. We have a lot of young players." Portugal's Cristiano Ronaldo said.

This 3-2 triumph over Hungary has allowed Portugal to cement their spot in the 2nd place of Group B of the 2018 FIFA World Cup as they have secured 12 points from their opening 5 qualification matches and only Switzerland has more points with 15 points.

The next qualification match of Portugal will be against Latvia as they have to face off on a match which is scheduled to take place on June 9 of the ongoing year.

Cristiano Ronaldo is one of those players that has an incredibly impressive amount of club trophies and individual awards as the Portuguese has lifted: The UEFA Champions League, English Premier League, La Liga and Ballon d'Or just to name a few of the more recognized and significant titles that he has added to his collection.

However, when it comes to winning pieces of silverware for his national side Portugal, he has struggled to have that same kind of success and this is one of the things that the star of Real Madrid is hoping that can change before he decides to retire.